We start off with the Australian Superbike Championship support categories where we saw two thrilling finishes in Race 3 of the Oceania Junior Cup & Supersport 300. There were multiple front runners fighting for top spot, especially on the last lap as Cameron Rende & Cameron Swain both took home with the Oceania Junior Cup & Supersport 300 wins respectively.
Not only they both fired off from the second row on the grid (6th from Rende & 5th from Swain) but they had to be patient along the way before making made significant progress in the 2nd half run where they got what they wanted past the checkered flag in the last minute. What a ride by Cameron Rende who used the slipstream to surprise three other riders on the run home, such as Harrison Watts, Bodie Paige & Marcus Hamod in the Oceania Junior Cup. Although the 2nd Lap of 6 changed everything when Hudson Thompson tried to regain the lead off Paige & Harrison Watts in 3rd, but he was unfortunately slipped away into the grass that saw him end up with a DNF.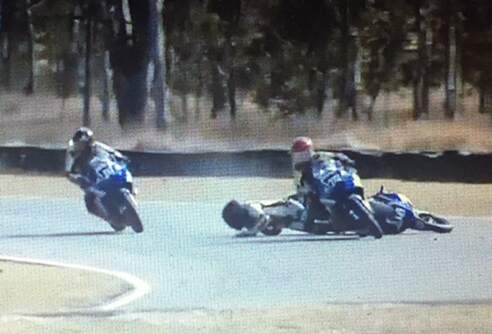 We also saw another Cameron dominating over at the Supersport 300 in Cameron Swain after he edged Taiyo Asku by millimetres past the finish line which is sensational. It's hard to look at from Asku who led the majority of this race, but it's racing at the end of the day as he will take home 2nd & Jonathan Nahlous joins the two Yamahas in the No.20 Kawasaki bike who rounds the Top 3 with Asku & Swain.
Then we move over to the Supersport category with John Lytras being too good in Race 2. He may have lost the lead at the start straight away to Ty Lynch in 2nd, but got his position back not long later where he never looked back throughout the whole time up front. Plus, there was a brilliant four-way battle for 4th behind Tom Bramich when Tom Drane had a excellent show ahead of Scott Nicholson (5th), Rhys Belling (6th) & New Zealander Luca Durning (7th). So plenty of top-notch young talent being showcased from the weekend at Morgan Park Raceway in QLD.