It's been a bit over two months when we last had SpeedSeries at Eastern Creek with the TCR Australia, Trans-Am & S5000. Although the main S5000 portion may be done, but SpeedSeries is back at Queensland Raceway (Ipswich) this weekend for Round 5 of 7 in the 2022 season.
There's plenty of exciting headlines to look ahead when we've got a jam-packed Trans-Am grid of 29 cars alongside a couple of debutants from Tom Hayman (Aussie Racing Cars), Jack Sipp (Super2) & Brodie Kostecki (Supercars).
Plus, TCR Australia will make up their half-century milestone at 50 races during Race 2 this Sunday. And it has been a long time since the TCRs last raced there in QLD three years ago when the 2020 season was cancelled due to COVID, while this track wasn't selected out of the shortened five-race calendar last year.
This is one huge event you don't wanna miss as Nine will once again put Race 1 of the Trans-Am & TCR Australia this Saturday afternoon on their free-to-air channels via 9Go (NSW/QLD/ACT/NT) or 9Gem (VIC/SA/WA), with the whole weekend's activities being a Stan Sport exclusive. Then as usual, Nine will showcase a two-hour highlights package the following weekend (August 13-14) on 9Gem/9Go.
You can sign up to Stan Sport for a seven-day free trial right now to watch every race live, as well as, full event replays & highlights. It only costs $20 a month to keep your fix of motorsport at any time, anywhere within Australia, such as, Formula E, IndyCar, World Rally Championship, Motocross and many more.
I would love to watch another SpeedSeries race live on free-to-air, having watched the season opener earlier this year at Symmons Plains in Tasmania. But I will be leaning on Club Rugby with Shute Shield regular season finale at North Sydney Oval at the same time between Northern Suburbs v Eastern Suburbs; That game will be live on 9Gem in NSW and ACT as well.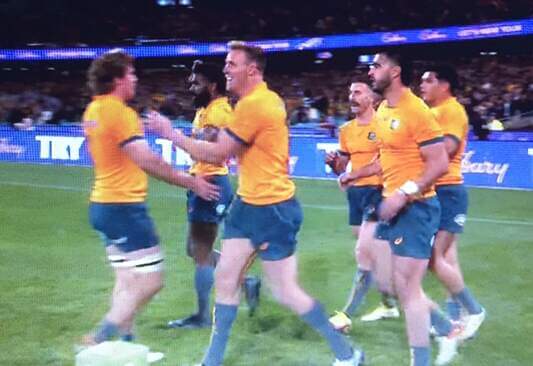 I will continue to keep a close eye though on the SpeedSeries from QLD within the next few days, while the Rugby Championship with the Wallabies & Australian Superbike Championship are back on my sports viewing fix also this weekend.